Value Your RV
If you need to trade, sell or consign your RV, then consider Aloha RV at one of our 2 locations in Albuquerque and Bernalillo, NM! We're seeking all RV types and brands of any age. As always, our professional staff will be able to provide you a quick offer inside our comfortable, air-conditioned facility with:
Personalized service with your dedicated expert.
Top dollar paid, because we need RV inventory!
We'll pay off your loan once your RV sells. That's less paperwork for you!
Thousands of dollars for RV advertising and no out-of-pocket cost to consumer.
Service and detailing discounts!
See the benefits of each option and select the one that is right for you.
Get the Best Value for Your RV. Choose Which Option is Best for You.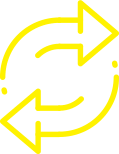 Trade Your RV
Get More Value for Your Trade!
Save thousands on sales tax!
Upgrade to the latest technology and comfort features.
Expert sales associate to find the RV that is the right fit for your lifestyle.
Reduce maintenance and repair cost with factory warranty.

Sell Your RV
Value, Paid Forward!
Top dollar value for your RV!
Saves your time and cost of selling it on your own.
We will handle all of the DMV paperwork.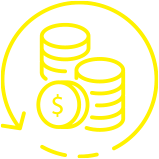 Consign Your RV
National Exposure, Free!
Exposure on all major third-party websites (RVT, RV USA, RV Trader) at no cost to you!
Knowledgeable sales associates on your side. Let them represent your RV and sell it for top dollar!
Exposure seven days a week.
HASSLE-FREE CONSULTATION
With our Team of Experts
877-861-0022